Wrong One To Fuck With is the eighth album from death metal powerhouse Dying Fetus and their first in five years since 2012's Reign Supreme. The long wait between albums is completely justified though on WOFW, not only is this the longest album in their career, this is Dying Fetus at their very best, with arguably their finest offering to date. The mid nineties brutal death metal sound with insane technical parts (but not too much or often that it's ridiculous) and lots of groovy slams combine spectacularly thanks to great song writing on an album that provides everything there is to love about extreme death metal, all wrapped up with a great album artwork and a return to the old logo.
I was hooked the moment I heard the first single Fixated on Devastation and had been playing it a lot on repeat excitedly in advance of hearing the album. As the opener it's perfect Dying Fetus – a fast sweeping riff and frantic drums leads into a lumbering groovy slam where Jon Gallagher's usually gravelly gutturals come in, showing he still has one of the best voices for this style, brutal in tone, aggressive in attitude. With blazing technical sweeps and leads, faster sections of blasting brutality and dirty slow slams they're constantly moving and changing while it still sounds like a coherent song. And nothing in Fetus' sound is overdone at all, the fretboard wizardry isn't so prevalent and over the top as on some previous releases as to just overwhelm everything else, nor do they just chuck slams in here and there for the sake of it, they pack plenty of faster classic brutal death metal riffs in among the carnage – this isn't a display of either self indulging technicality nor neanderthalic slam. It's insanely brutal death metal that keeps you on your toes the whole time and times each riff to perfection.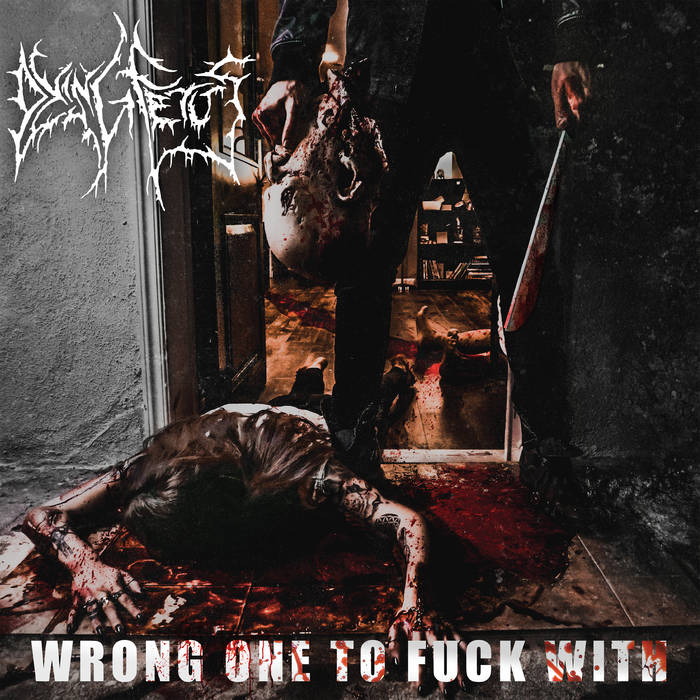 There's also a surprising amount of variety to be had on the album too, with Revelling in the Abyss starting off slow and gloomy, before speeding up and adding some icy tremolo picked melodies that wouldn't sound out of place on a Marduk album, while Weaken the Structure's vicious blastbeat fueled mid paced riffs crush like a tank. The title track Wrong One To Fuck With sounds truly evil in the slower chorus after one of the few more pedestrian opening riffs, Jon's slower vocals like that of a deranged serial killer accentuated by more blunt force riffs. I could write about all the other songs too, as each one is great on its own merits, and even at 50 minutes long compared to their usual 35 the album's still great enough as to never get boring.
Wrong One To Fuck With is arguably the best album in their discography so far, it's got absolutely everything to love about the usual Dying Fetus sound, but done to perfection with supreme brutality, technicality, slams and song writing. There's been lots of great death metal albums already this year, with veteran bands like Obituary and Vomit Remnants, and newer bands such as Tomb Mold, Phrenelith and Dodecahedron putting out fantastic efforts, with Immolation top of the pile with the monstrous Atonement. Wrong One To Fuck With sits with Immolation firmly at the top of the pack, and easily joint-best if not the best death metal album released this year so far. Incredible stuff.