Let's face it 2016 has been a bit of a rubbish year for pretty much everyone. It started with David Bowie's death and then carried on punching us in the gut from then right to the end. But as always, there's been a lot of great music to console ourselves with! I haven't had as much time to listen to as much new music as I'd have liked as in previous years, and after spending a few months with a broken arm I certainly haven't been able to write as many reviews as I would have liked. So I thought I'd jump on the bandwagon again after not doing a year-end list in 2015, and showing fifty of the best albums I've heard all year (but I just couldn't narrow it down from fifty one). I'm not going to claim these are the absolute best albums of 2016, I certainly haven't heard everything – but they're all albums I've enjoyed a lot, and while some of them have taken a lot of plays to really get into I'd thoroughly recommend everything here, and this is also why I haven't ranked them, they're all good!

Alcest – Kodama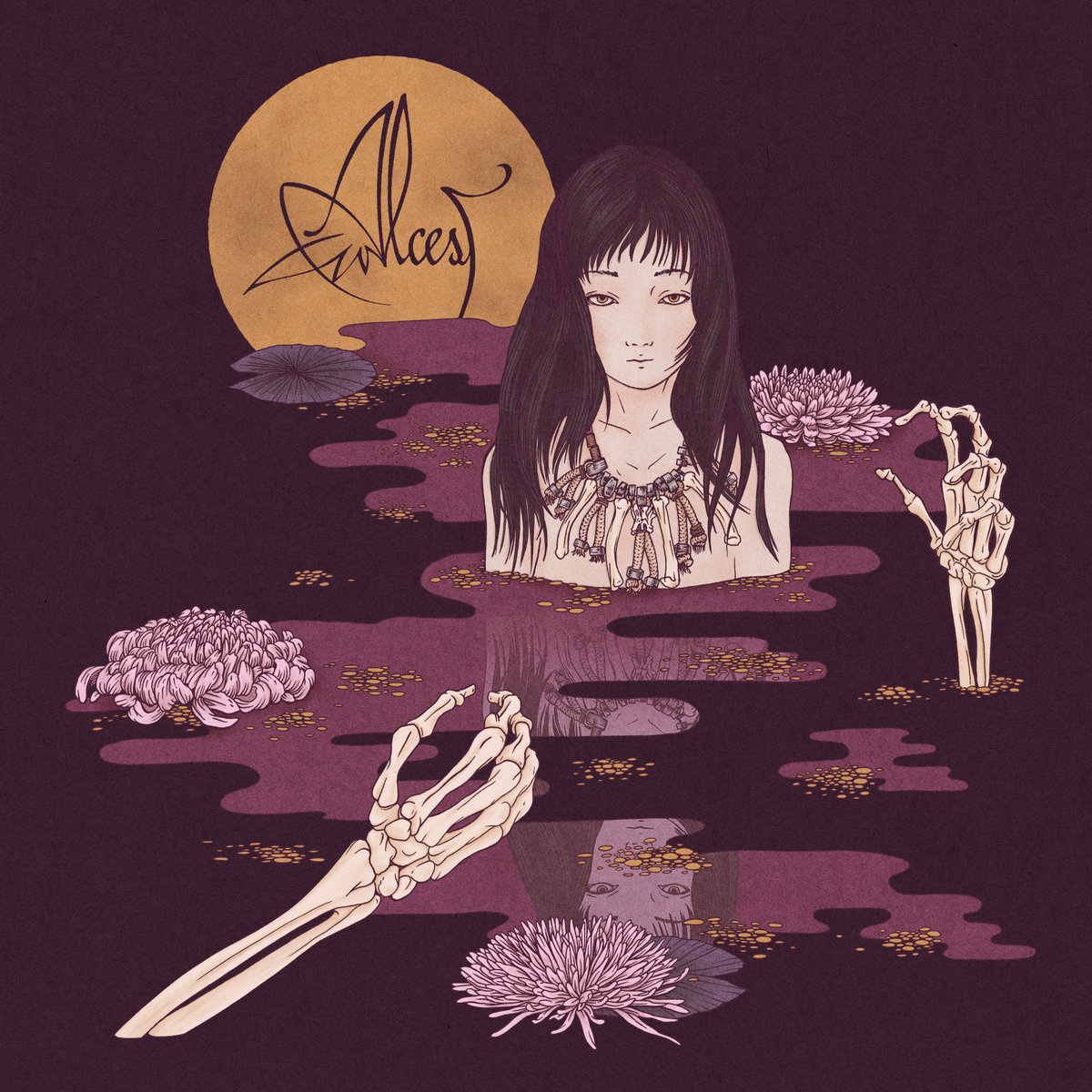 2014's Shelter showed Alcest ditch all the metal elements from their sound in favour of more of a post-rock shoegaze hybrid. Not everyone enjoyed the change and the metal elements returned, with the blackgaze pioneers back with another beautiful album. It's more post-rock with a metallic edge than a straight up metal album, but with everything going on in 2016 we needed them to make black metal beautiful again.

Altarage – Nihil


The members of Altarage have remained anonymous to let the music speak itself, which they've certainly done with one of the best black/death metal albums released all year. Cavernous, dark and  caustic, this maelstrom of sound is unrelentingly heavy.

Anaal Nathrakh – The Whole of the Law


You probably already know at this point whether or not you're a fan of Anaal Nathrakh and their industrial and grindcore infused black metal. The Whole of the Law is their ninth album and they remain unrelentingly heavy, and with a bit more infusion of melody there's no signs that the Anaal Nathrakh juggernaut will be slowing down anytime soon. Worth it just for the killer Powerslave cover from Iron Maiden too.

 Anneke Van Gierbergen & Arstidir – Veloren Verleden


Most people will be aware from Anneke from the more metal side of her career – bringing magic to collaborations with Devin Townsend, the heavy prog of The Gentle Storm, or her early days pioneering the now popular female fronted metal scene with The Gathering. But as well as possessing one of the most powerful voices in metal, she can also sing beautifully softly, and with Icelandic folk group Arstidir providing backing strings and vocals to her take on traditional/classical pieces, she shows the range of her talents once again (in four different languages!) on another beautiful album.

Blood Incantation – Starspawn


One of the more popular death metal releases of the year and with good reason. Old school sounding death metal with strange eerie atmospheres, technical spacey tendencies and killer guttural vocals. Original sounding and well performed, it's filthy, dank and evil as fuck. 

Bolzer – Hero


Bolzer have been causing a storm in the metal underground for a few years now, and this is their first full length album. Adding clean vocals to their unique brand of epic sounding abyssal death metal was a great move, and the title track is amazing. 

Chthe'ilist – Le Dernier Crépuscule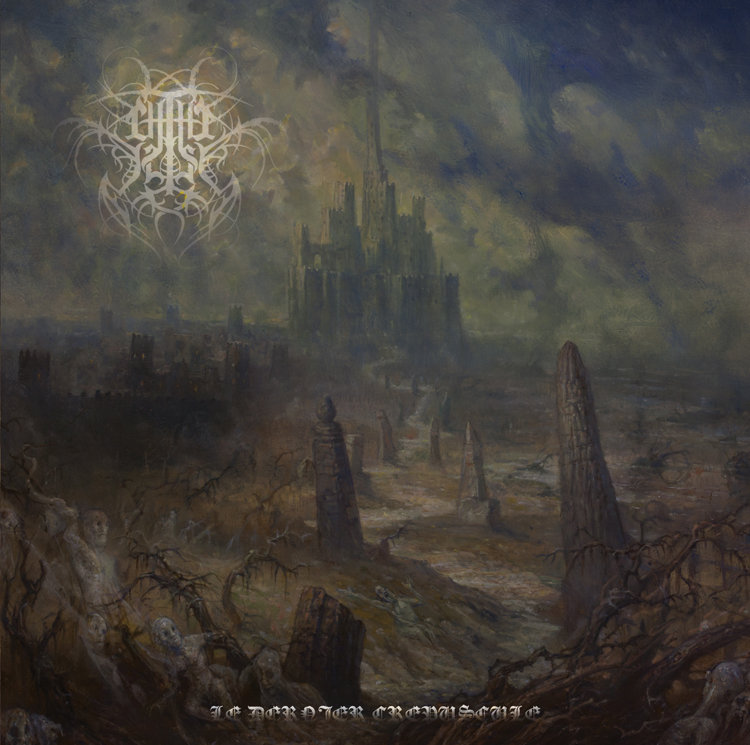 Combining all the best parts of your favourite classic Finnish death metal bands, a touch of Pestilence and a whole load of groove, this debut album from Canadians Chthe'ilist would be one of the first names on any death metal fans lips when talking about 2016 – if they could work out how to pronounce it. Great riffwork, vocals and musical changes keep you guessing throughout. 

Coldworld – Autumn


It's taken eight years for a follow up to Melancholie² but we finally got one in a beautiful piece of depressive, mournful atmospheric black metal. Great synth work and pacing makes this a must hear for any atmospheric black metal fans, especially on Climax of Sorrow.

Coscradh – Demo MMXVI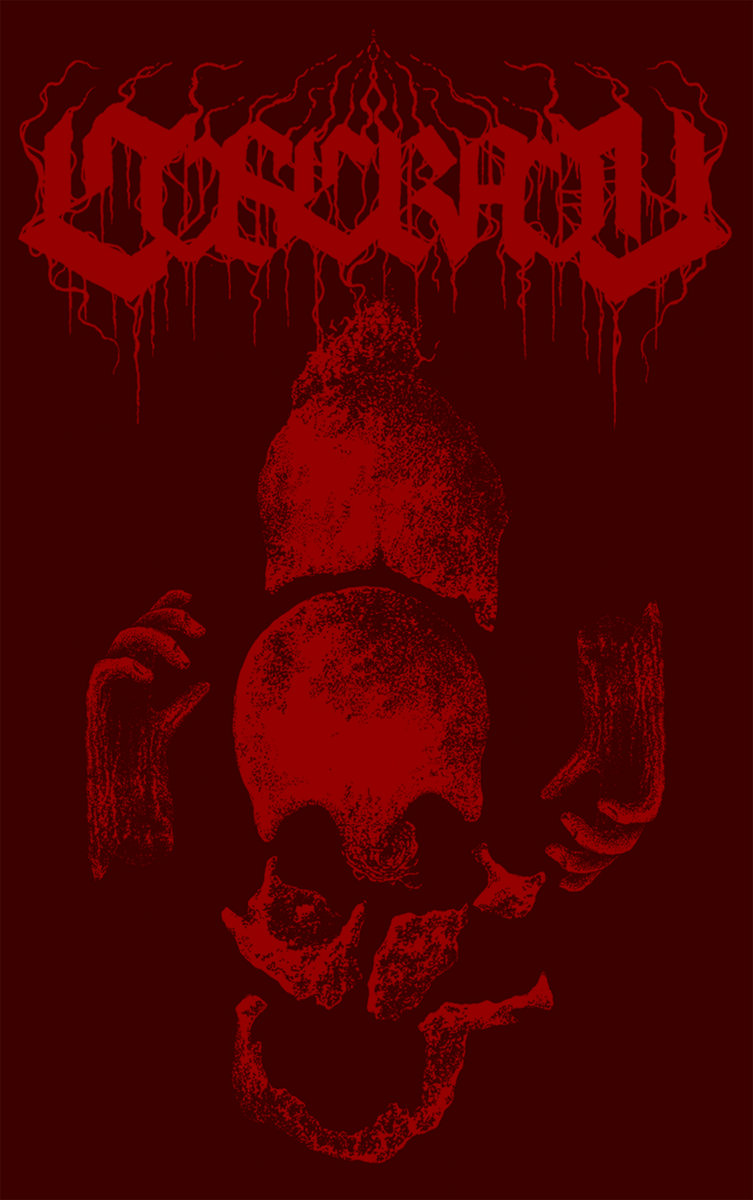 Coscradh's influences are rather easy to see, but they've created something really great here on their debut demo, applying a traditional style to the murky aesthetic that's pervaded death metal in recent years. It's caustic and cavernous, but also blistering, creative and fun. An essential for something who want something a bit different from the abyssal death metal scene.

Darkher – Realms


Soft ethereal vocals from leading lady Jayn H. Wissenberg provide the centre-point to a gloomy and tense album with ambient and folk tendencies that builds to great metallic climaxes. Imagine the early days of the Peaceville three Anathema, Paradise Lost and My Dying Bride crossed with Portishead and you're in the right area. 

Darkthrone – Arctic Thunder


Nocturnal Culto is back on vocals and the black metal comes back into the sound, which when combined with the epic metal sound of their previous album The Underground Resistance results in another brilliant album from a band that can do no wrong no matter what they want to do.

David Bowie – Blackstar


I'm sure there's little left to be said about this album that hasn't already been said elsewhere. We had just a weekend to delve into the cinematic atmosphere and mature modern jazz and avant-garde music of Blackstar and listen in awe to one of the best production jobs of all time – before the news of his death came on Monday morning and the whole world mourned the loss of one of the finest artists of the last fifty years. The lyrics to Lazarus made more sense, the album took a deeper hold, and it was clear it was one of the best albums he's released in years. Blackstar, Lazarus and I can't Give Everything Away will be held in as high regard as anything released in the seventies and eighties. I've said I'm not going to rank albums here as everything is enjoyable, but here's an exception – this was the best. Where the fuck did Monday go?
Death Fortress – Deathless March of the Undying


Epic atmospheric black metal, with often dissonant riffs creating great soundscapes, a terrific performance from the drummer creates a heavy icy atmosphere like being lost in a blizzard. Immortal by way of Hate Forest. 

Deathspell Omega – The Synarchy of Molten Bones


As much as they've been the darlings of the 21st century black metal scene, DSO have never yet released anything of much interest to me, nothing has struck a chord with me – until now. Synarchy of Broken bones is a crazy dissonant ride through hell. It's heavy, dissonant and brilliant.

Delain – Moonbathers


Symphonic metal group Delain's fifth album, by this point you already know if you like Delain and their poppy heavy metal centred around Charlotte Wessels powerful voice. It's more of the same from Delain, but if it's not broke don't change it. Not quite as incredible as 2014's The Human Contradiction, but Hands of Gold and The Glory and the Scum are up there with anything they've done to date. 

Demonic Obedience – Nocturnal Hymns to the Fallen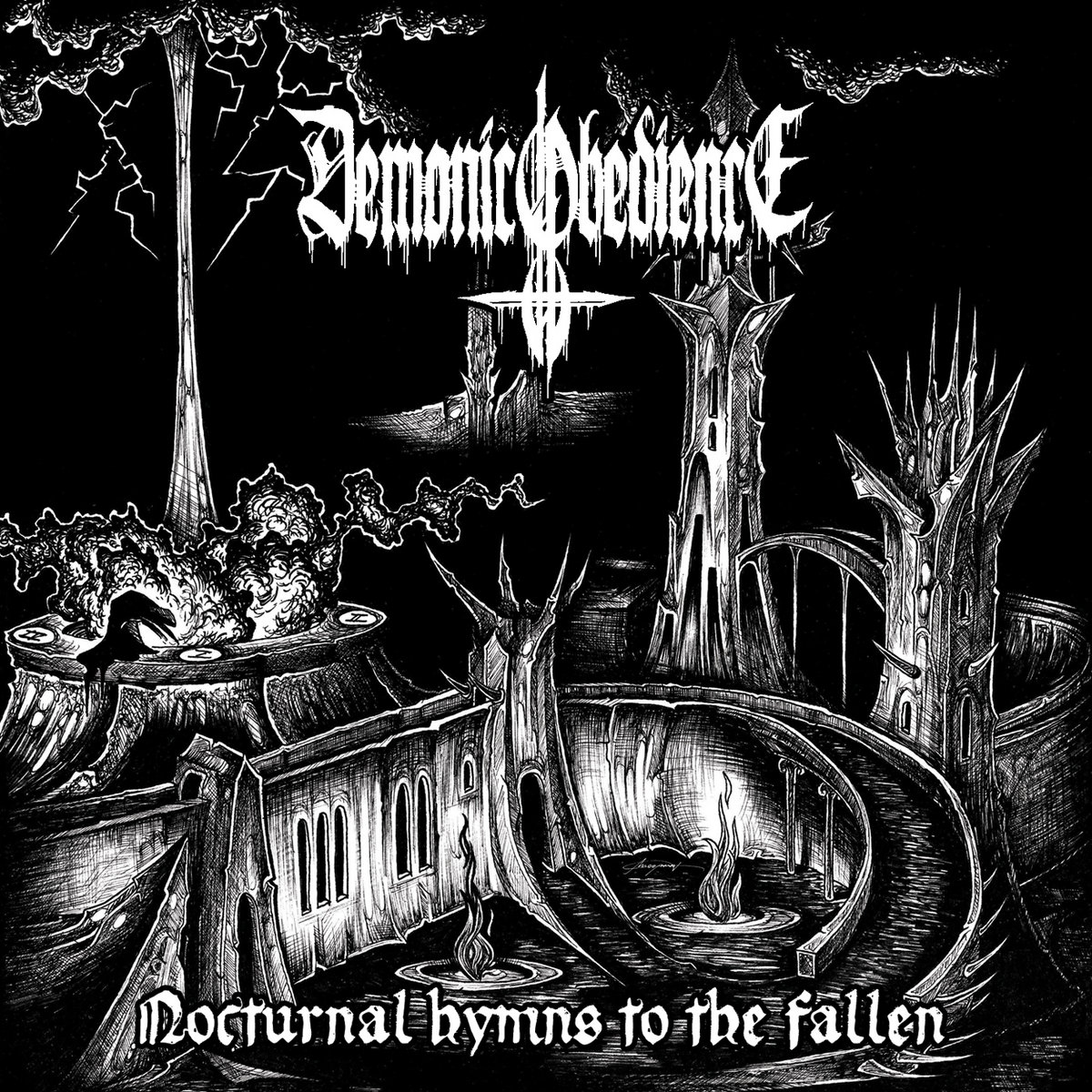 A one man blackened death metal band from Greece, the caustic atmosphere reeks of old school death metal such as Incantation and Immolation combined with the brute force black metal of Belphegor. It's filthy, riffy and the guttural vocals are beyond sick.

Destroyer 666 – Wildfire


Another band that never did much for me, were always enjoyable live but never released an album that I enjoyed to any extent. But Wildfire was a fantastic album melding black and thrash metal with a gritty Motorhead vibe making it so much fun.

Devin Townsend Project – Transcendence


Devin Townsend is one of my favourite artists, but this is not an album that clicked with me at all on first listen – the vinyl version comes out at just under eighty minutes with the two bonus tracks and it's not as straightforward as Sky Blue and Epicloud. The tracks don't get stuck in your head after two or three listens, but by the time it clicks it really hits the spot. And while she takes less of a central-stage role as on previous albums, but Anneke Van Giersbergen is back to lend her beautiful voice to Devin's music for the fourth time.  It may be a bit overlong at points, but the emotion of Stars, the epic progginess of Secret Sciences, triumphant soundscapes of the title track and the upbeat party vibe of Offer Your Light make for great listening.  

Diabulus in Musica  -Dirge for the Archons


Argia was one of my favourite symphonic metal albums of 2014, and they're back quickly with a fantastic follow up. Zuberoa's voice is brilliant, whether in her classical operatic style vocals are more powerful heavy metal style. The exotic vibe to the orchestral sections make them stand out from other bands in the scene and it's another highly enjoyable cinematic sounding metal album from the Basque group.  

 El-Ahrairah – El-Ahrairah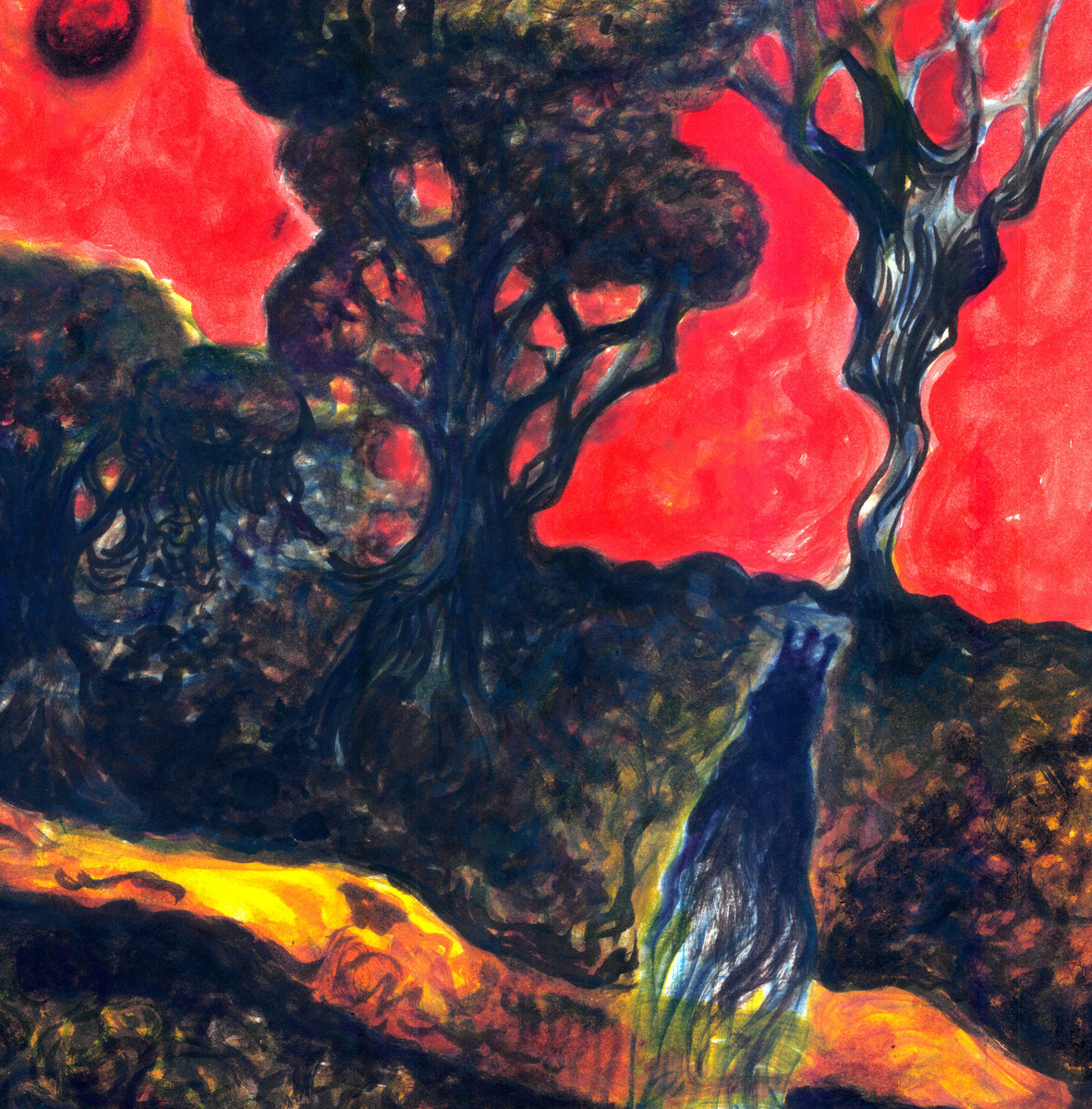 Deafheaven b way of Darkthrone, riff-driven black metal with post-rock influences, this is a gorgeous album with gritty production that should impress fans of both genres. One of the best discoveries of the year.

Emanation – Temple Sleep Crystallization


I only discovered it this year, but there have been few discoveries I've played more than Emanation's 2014 debut album The emanation of begotten chaos from God – the avant-garde black metal with noise and industrial elements was a strange, deranged and unique listen. This year's follow up Temple Sleep Crystallization is a bit more straight-forward but still not easily accessible, with a strange eerie production, this is another strange unsettling album that could be the soundtrack to a creepy black and white horror film. 

Forndom – Dauðra Dura


Dauðra Dura is a beautiful minimalist, transcendental ritual ambient album with influences from Scandinavian history that needs to be fully appreciated with a good set of headphones and closed eyes.

In the Woods… – Pure


Seventeen years since the release of the enigmatic Norwegians' last album Strange in Stereo, a forteen year hiatus during that period has seen them lose none of the magic that make them such a cult band within both the progressive and black metal scenes, this is a fresh sounding metal album that branches out between doom and progressive metal with a whole heap of atmosphere. It's great to have them back. 

Katatonia – The Fall of Hearts


Eleven albums into their career, the emotional atmospheric metal of Katatonia has lost none of it's potency and they sound fantastic here once again, with the great progressive guitars and expressive vocals it's a must hear for any fans of atmospheric doom metal. 

Khthoniik Cerviiks – SeroLogiikal Scars (Vertex of Dementiia)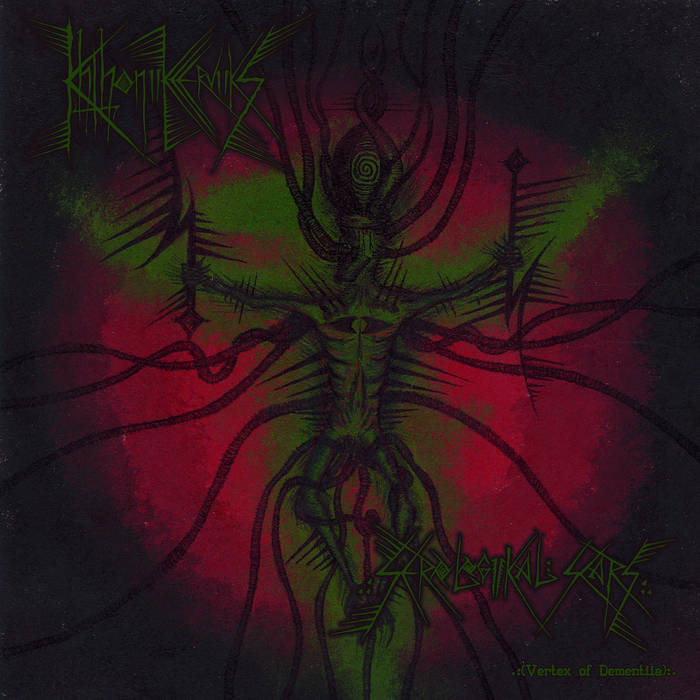 A quick look at the tracklist is a pretty clear indicator this is going to be something of a batshit album, and like a blackened Voivod the angular dissonant riffs are really interestign and they tie it together with great blasting sections. It's all over the place and sometimes feels a little disjointed but overall it's one of the more unique extreme metal albums you're likely to hear this year. 

Madder Mortem – Red in Tooth and Claw


Norwegian progressive metal group Madder Mortem are another band that hadn't released an album in what felt like forever, Eight Years coming out all the way back in 2009. With the feisty vocals of Agnette and the rich atmospheres of their fun, engaging music they're still one of the most bad-ass female fronted metal bands going.

Marcela Bovio – Unprecedented


Stream of Passion are splitting up in yet another of 2016's disappointments, but at least most of the members are continuing with other things – Eric Hazebroek has formed a new band called Vetrar Draugurinn, and Marcela and Johan will join Anneke Van Giersbergen in a new progressive metal band Vuur. Marcela has also launched a solo project though, trading the metal band for a string quartet, her powerful voice melding perfectly with beautiful strings and introducing us to a new side of her voice with operatic vocals.

Morte – Lento Descenso a la Putrefacción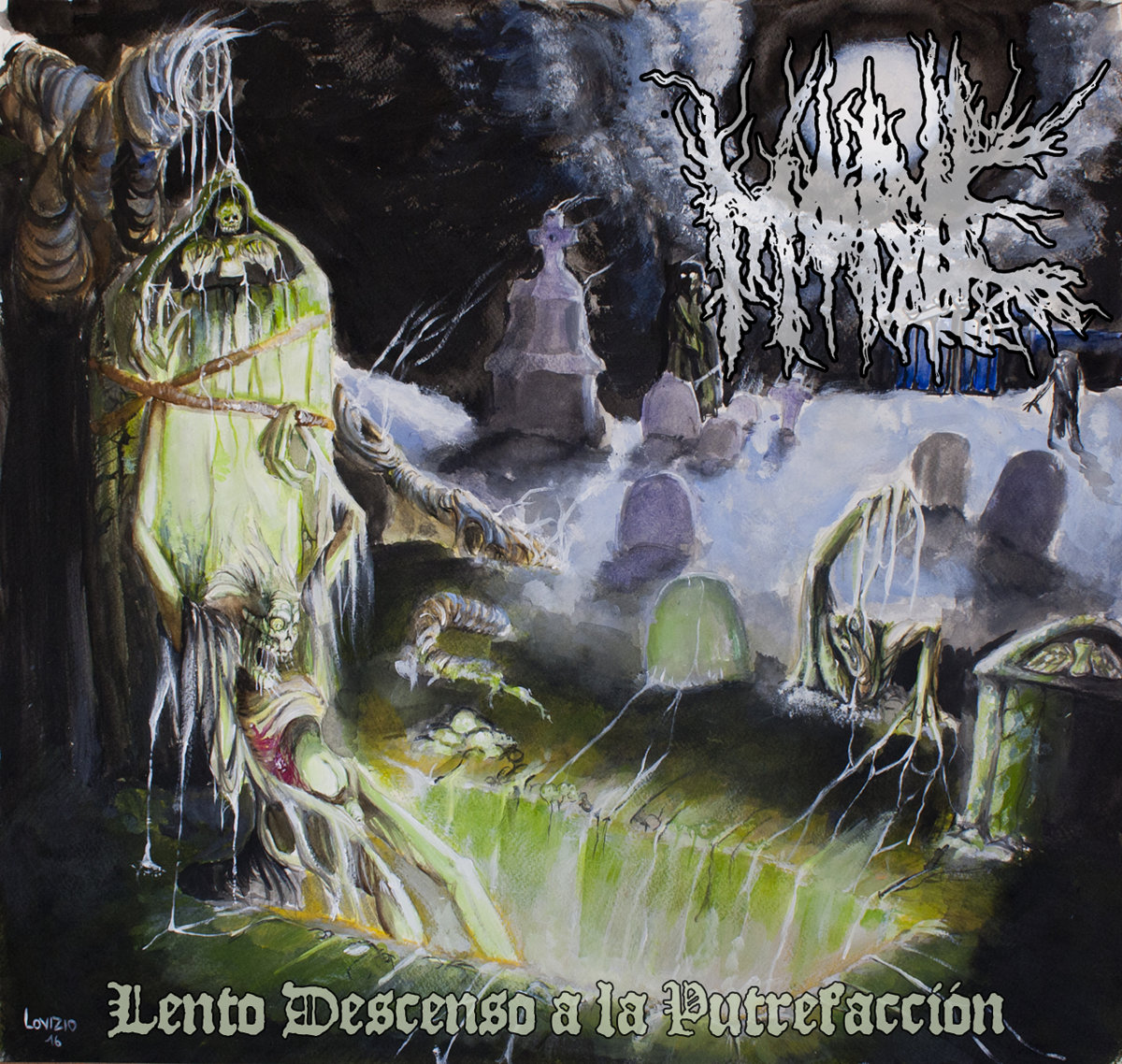 This debut EP from the Argentinian group Morte is highly recommended for death-doom fans, combining the very best parts of Autopsy and Asphyx, all played through their own filthy filter, if you like your riffs slow and huge then this is for you.
Naðra – Allir vegir til glötunar 

Naðra are yet another excellent band from the increasingly exciting Icelandic black metal scene. With most of the same lineup as  Misthyrming, they trade their dissonance and darkness for a more melodic and epic take on the genre. The album is impressive from the moment it kicks off, with tremolo picked lead guitar and riffs imbued with memorable melodies, played both with a fury and penchant for the epic.

Neurogenic – Ouroboric Stagnation


Insane technical brutal slamming death metal from Russia, this is completely bludgeoning and one of the craziest brutal death metal albums released all year. Sick gutturals, technical riffs, groove and blastbeats, what more do you want?

Of Earth and Sun – A Consuming Fire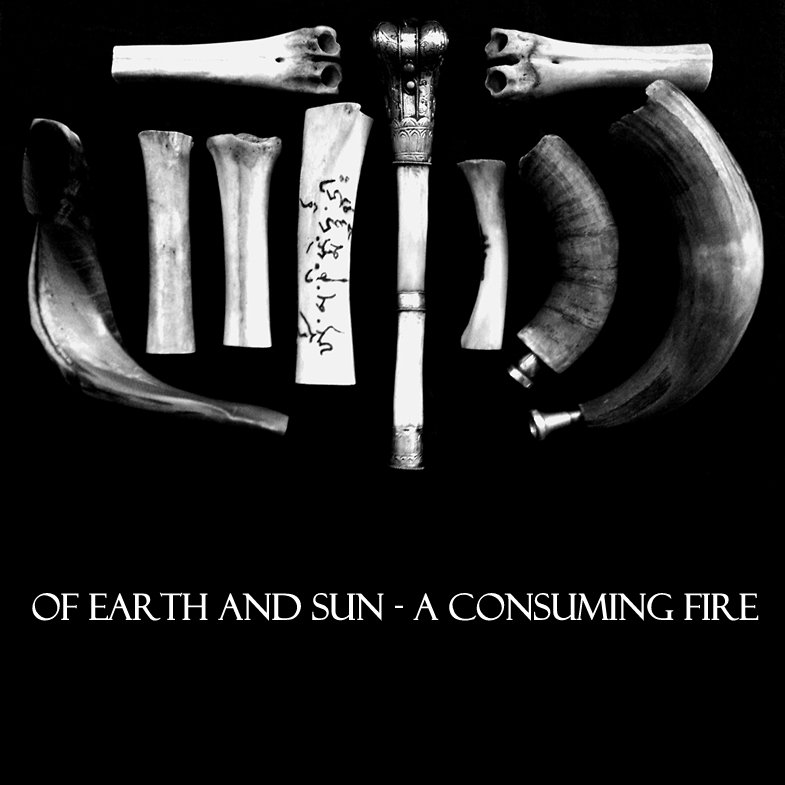 Ritualistic ambient with industrial influences, A Consuming Fire is a dark and hypnotising album. A dense production and eerie atmosphere it's recommended for any fans of dark industrial music. 

QRIXKUOR – Three Devils Dance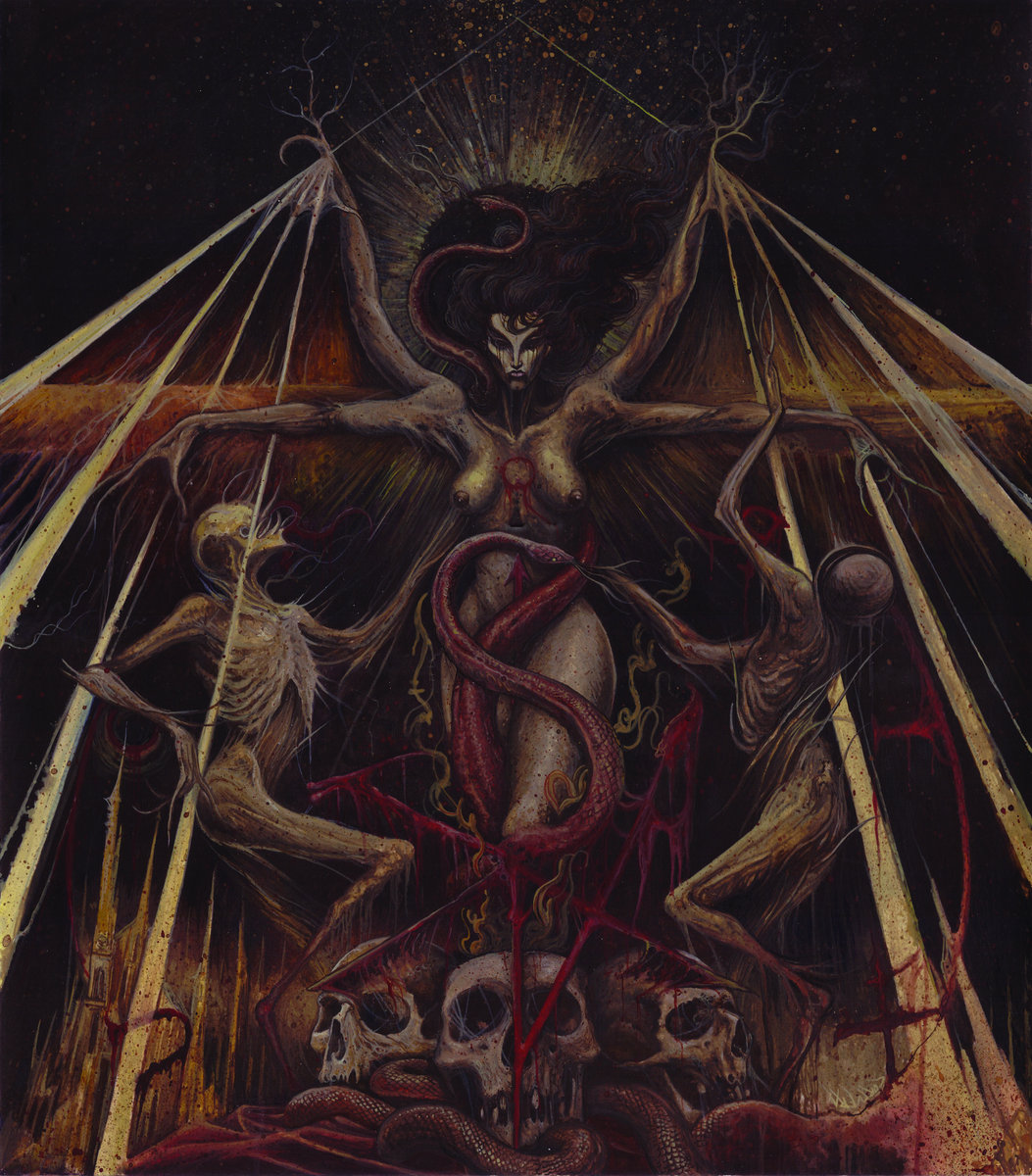 The best abyssal death metal that 2016 has to offer, this London based horde's wall of sound is fired with sharp incisive riffs, machine gun like drumming and a penchant for unsettling atmosphere. Similar to Irkallian Oracle and Grave Miasma but better than the offerings given by the both of them this year. 

Radiohead – A Moon Shaped Pool


I can take or leave anything Radiohead released after OK Computer, none of it was bad but none of it particularly memorable and requiring more than a couple of listens either. So I was hardly hyped for this and nearly gave it a miss, but I'm so glad I didn't. Their art-rock style has leapt forward here though, with Thom's voice sounding better than ever and Jonny Greenwood's guitar pieces being more melodic and memorable than The King of Limbs. The orchestral arrangements on most of the tracks give it an incredible cinematic quality, and the fantastic production makes it a treat to listen to. Burn the Witch and Identikit are some of my favourite tracks Radiohead have ever done. 

Schammasch – Triangle


A triple album with three discs at thirty three minutes each, this was always going to be an ambitious effort from the Swiss black metal group. The first two discs are made up of progressive eerie black metal, similar to Ascension, with more room for slower parts to build up atmosphere. The third is an ambient disc, but in a rarity for a black metal band it's actually brilliant, varied dark ambient with folk and ritual elements, it really could have been an excellent stand alone album, but even without the metal elements it still fits the aesthetic of the first disc. A hundred minutes long but totally worth the time.  

Shovels Beat the Sun – Sky Wires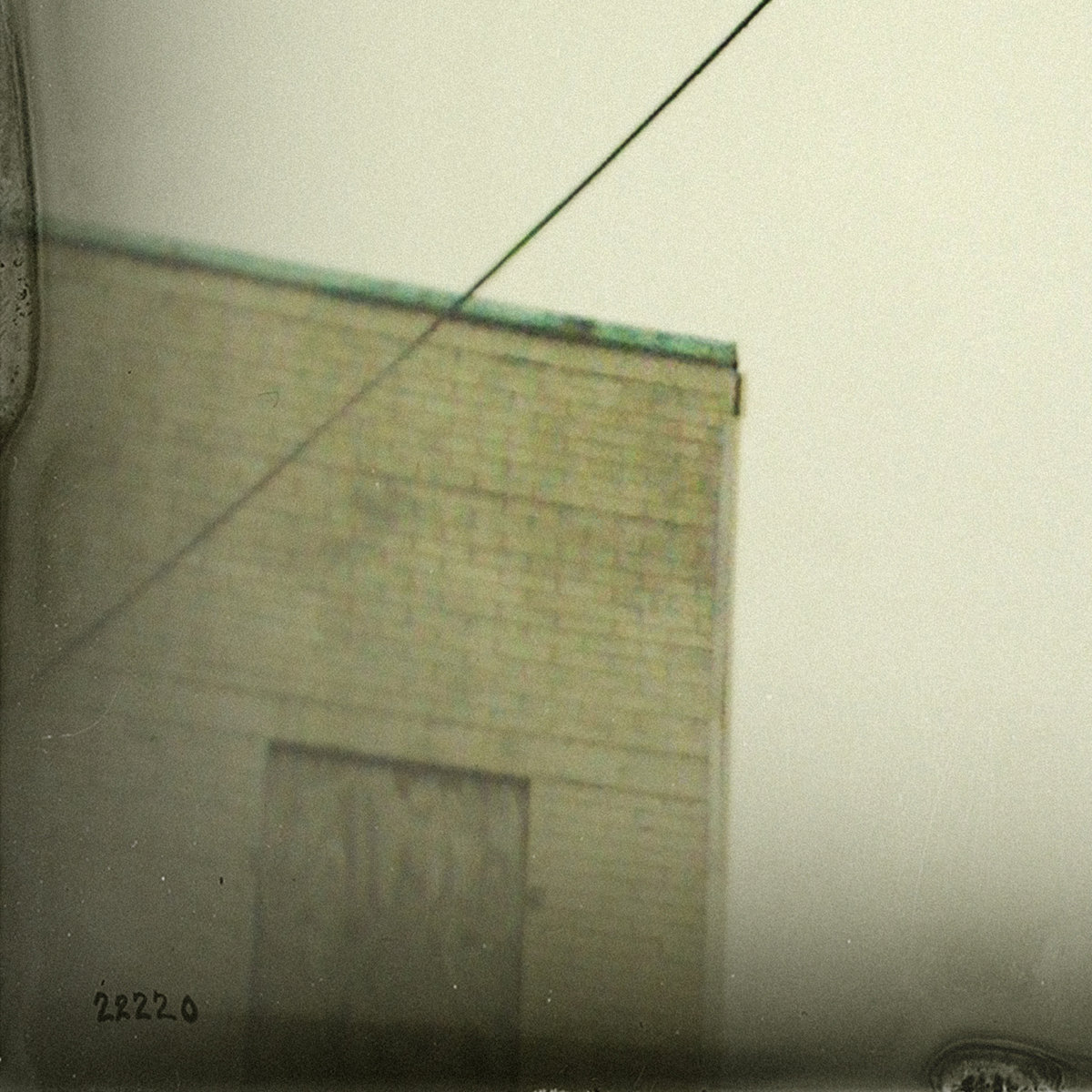 The collaboration from The End of the World Championship's Bjorn Granzow and Aeronaut's Steve Fors provides bleak long form drone, meditative and melancholic. Must listen for ambient drone fans. 
Sinistrous Diabolus – II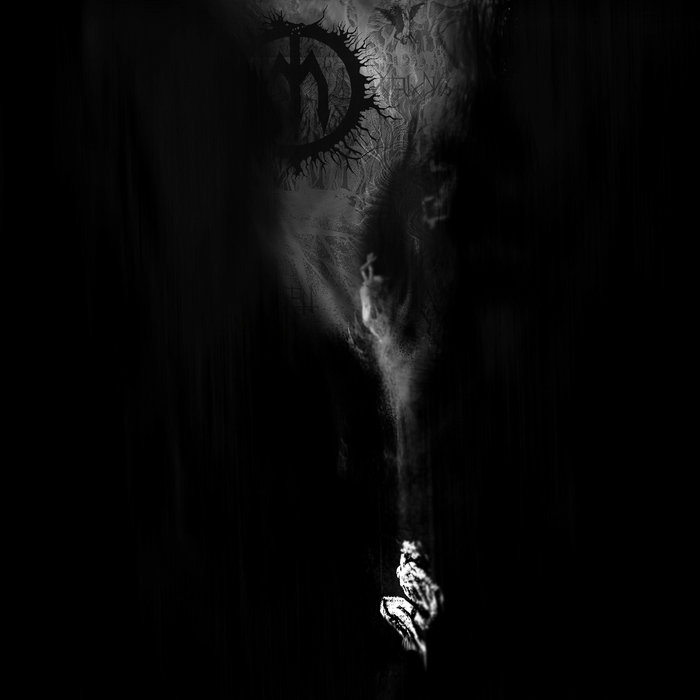 Death-doom from New Zealand,incredibly slow and plodding they spend a lot of time building tension but once they kick off they produce a dark and unsettling wall of sound, howling vocals against a cavernous atmosphere, it's a must for fans of Grave Upheaval. They split up a few years ago but only just put this out, which is a huge shame. 
Skáphe – Skáphe²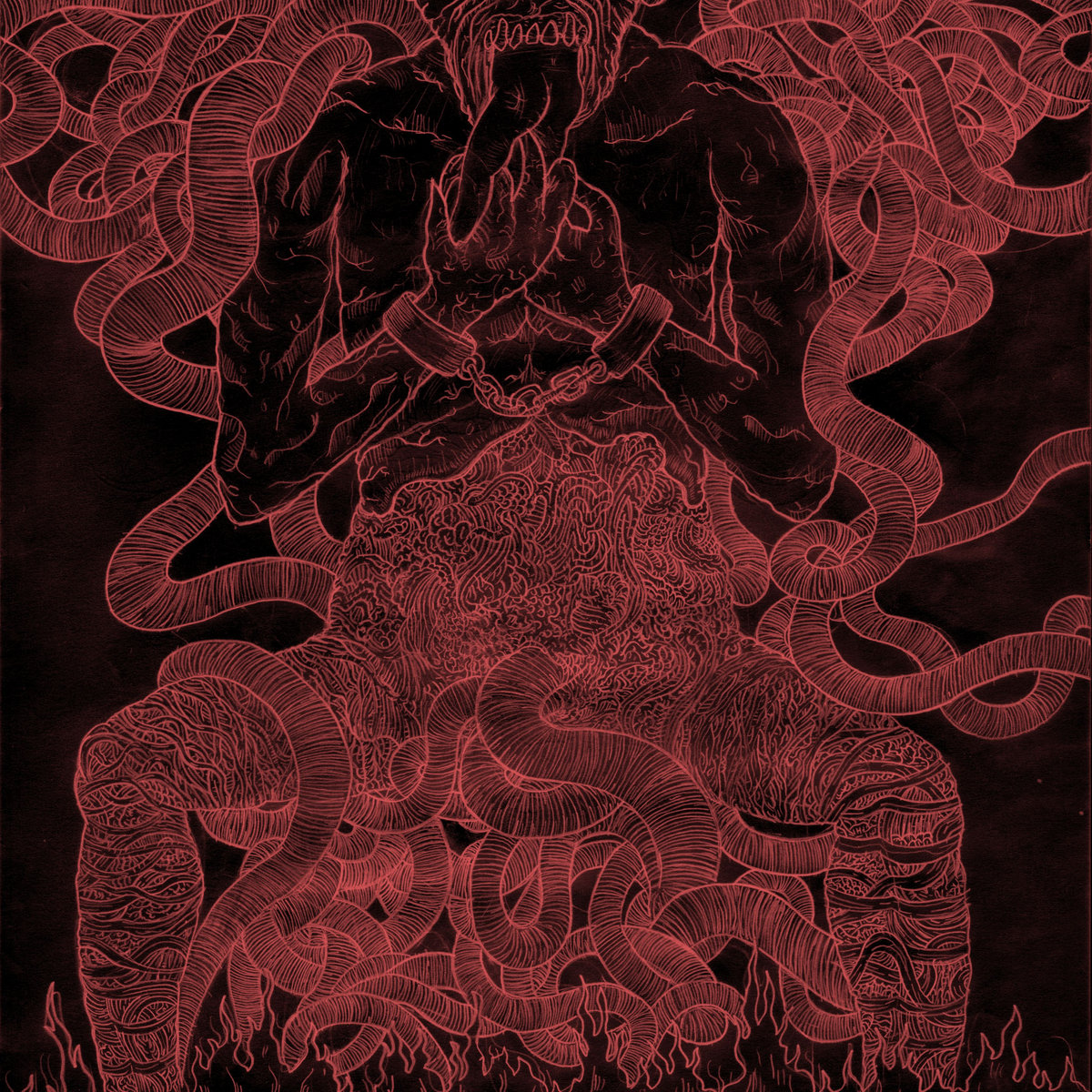 Dissonant black metal that drags you down into a psychedelic headtrip, Skáphe give you the sense that your body is being clawed apart by demons in the fourth dimensional void. Black metal that can create such a chaotic yet psychedelic and eerie atmosphere doesn't come about often, and with Misthyrming's DG involved in the project, this should've got more attention this year. 
Spire – Entropy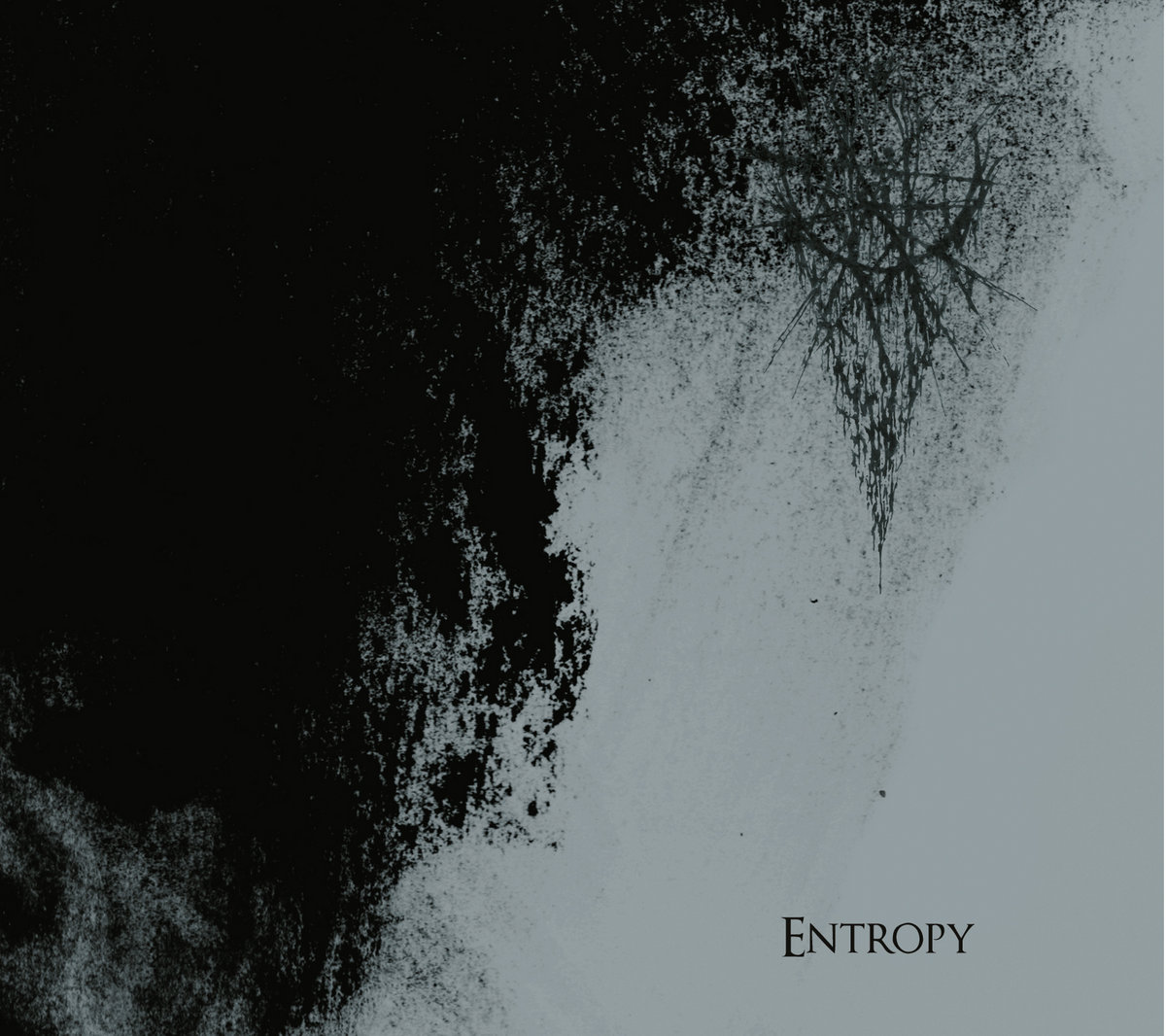 Caustic, dark and atmospheric death metal from Australia, this just oozes of bleakness and melancholy. They can create a heavy razor sharp death metal attack with vocals as harsh as the best bands in the genre, but when they slow it down and add those melancholic melodies they really show off their talent. 

Subrosa – For this we fought the battle of ages


More Constant than the Gods was one of my favourite doom metal albums of all time, so I've been hyped for this since 2013. It took a few listens to grow as the songs spend a lot of time building tension rather than moving straight into stoner doom territoty, but the song writing is tight, the two violinists add lots of atmosphere, and the whole package is fantastic. There's no better word for album closer Troubled Cells  than "devastating".

Suspiral – Delve into the Mysteries of Transcendence

Caverncore with barrelling riffs, caustic production and a great sense of pacing, this Spanish group's debut is worth a listen for any fans of abyssal death metal. 

Temple Nightside – The Hecatomb


Filthy sepulchral death metal with howling vocals and a cavernous production, this is raw and nasty, but sounds absolutely massive. A lumbering leviathan of ugly riffs and toxic atmosphere. 

Ulcerate – Shrines of Paralysis


Another band on this list that have had a lot of acclaim within the extreme metal scene in recent years that I never managed to get into previously, but have converted me with their latest effort, is Australia's Ulcerate. Complex and technical death metal with a lot of dissonant riffs, they craft a great atmosphere which is the essence of their sound – the technicality is integral to the song writing. The vocals are harsh gutturals, while the strange angular riffs flail around like a Lovecraftian beast.

Ulver – ATGCLVLSSCAP


Eighty minutes of excellent electronic music from Norwegian wolves Ulver, this is them at their ambient best, crafting lots of fantastic soundscapes to get lost in. It's hard to believe that a lot of it was improvised as it sounds so well crafted and purposeful. A remake of Nowhere from 2000's Perdition City shows their ability to transform their sound from album to album while still remaining an essential group. 


Various Artists – Tribute to Cold Meat Industries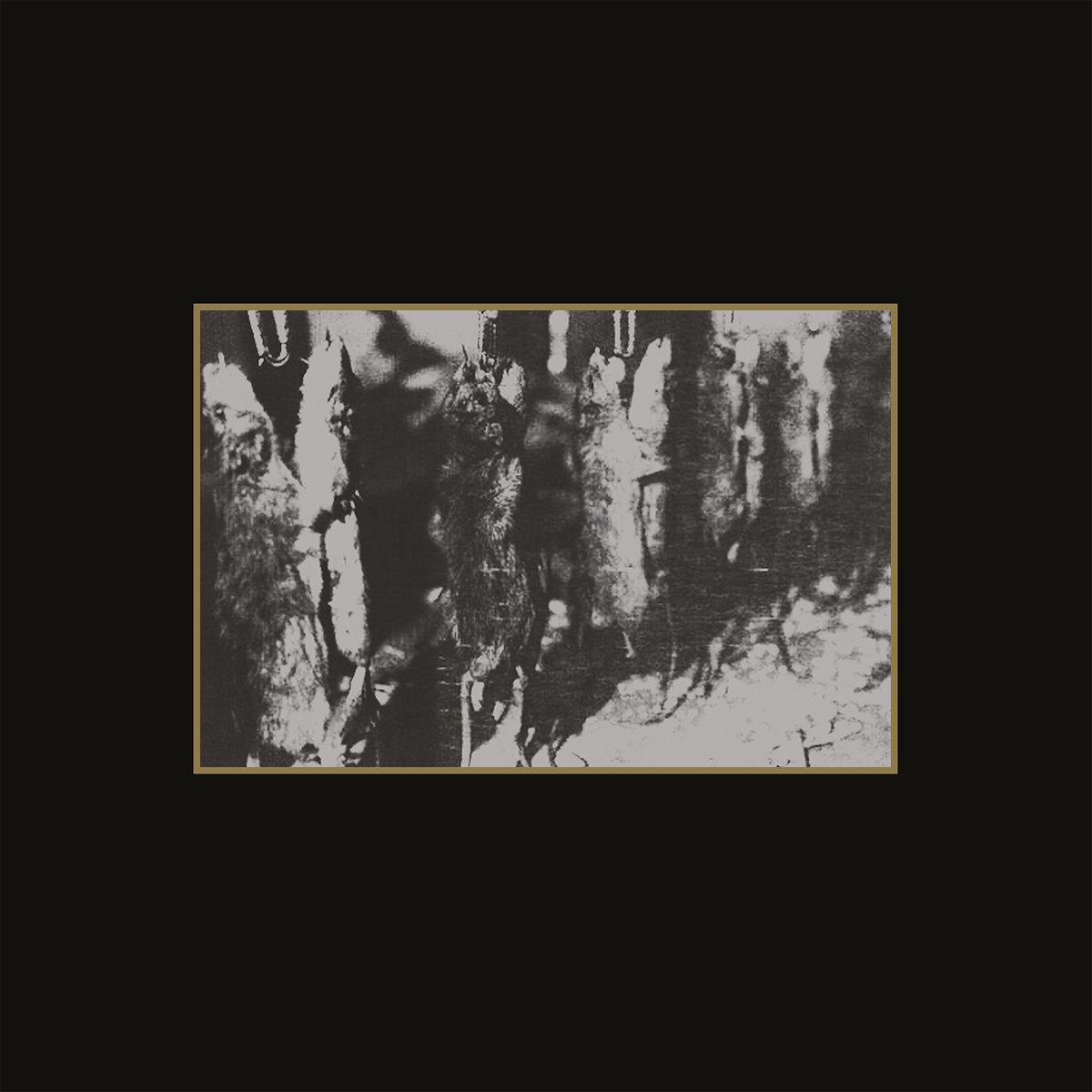 Some of extreme metal's finest names pay tribute to the now sadly defunct CMI label, taking already dark industrial tracks and pushing them into the murkiest depths imaginable.

Vektor – Terminal Redux


Insanely technical but incredibly fun proggy tech-thrash from outer space. 1% of the bands own 90% of the riffs. Smash musical capitalism!

Visions of Disfigurement – Abhorrent Extinction


Brutal slamming death metal from Manchester, Visions of Disfigurement's debut album is insanely fun with it's groovy chugs, humorous lyrics, neckbreakingly headbangable slams and fearsome squeals and gutturals. 

A winged victory for the sullen – Iris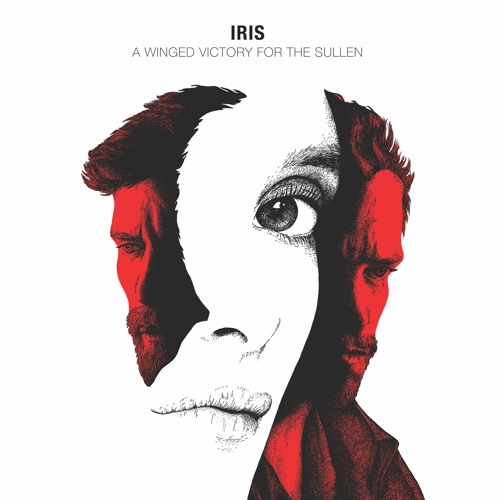 Soundtrack to a film of the same name, but a fantastic album in it's own right. A variety of moods, it's often dark, always gorgeous and a more mature effort from one of the best ambient artists out there.

Wormed – Krighsu


Slamming guttural fun from the most technical brutal death metal album out there. With a clearer production and inhuman vocals this is the slam album of the year from the Spanish sci-fi nutters.

Wormrot – Voices


Wormrot have always been an incredible band with Dirge and Abuse two of my favourite grindcore albums with the Arif's aggressive as fuck vocals and the intensely fast and groovy music on both albums. Voices took several years to come out, and adding some Gridlink and Discordance Axis-esque technicality to their usual cerebral assault, this is Wormrot more pissed-off, incisive and brutal than ever. 

Zhrine  – Unortheta


I'm not sure what the hell is in the Icelandic waters at the moment, but whatever is going on there, the black metal scene is one of the world's best at the moment. Zhrine's debut album is fast pace blackened death metal with a dark punishing atmosphere. With a technicality similar to Ulcerate,  but more of an emphasis on sounding dark and evil than twisted and surreal, they intersperse their mayhem with softer dark and atmospheric sections, making for a dynamic and powerful debut. 

ZÖN – Altar of ZÖN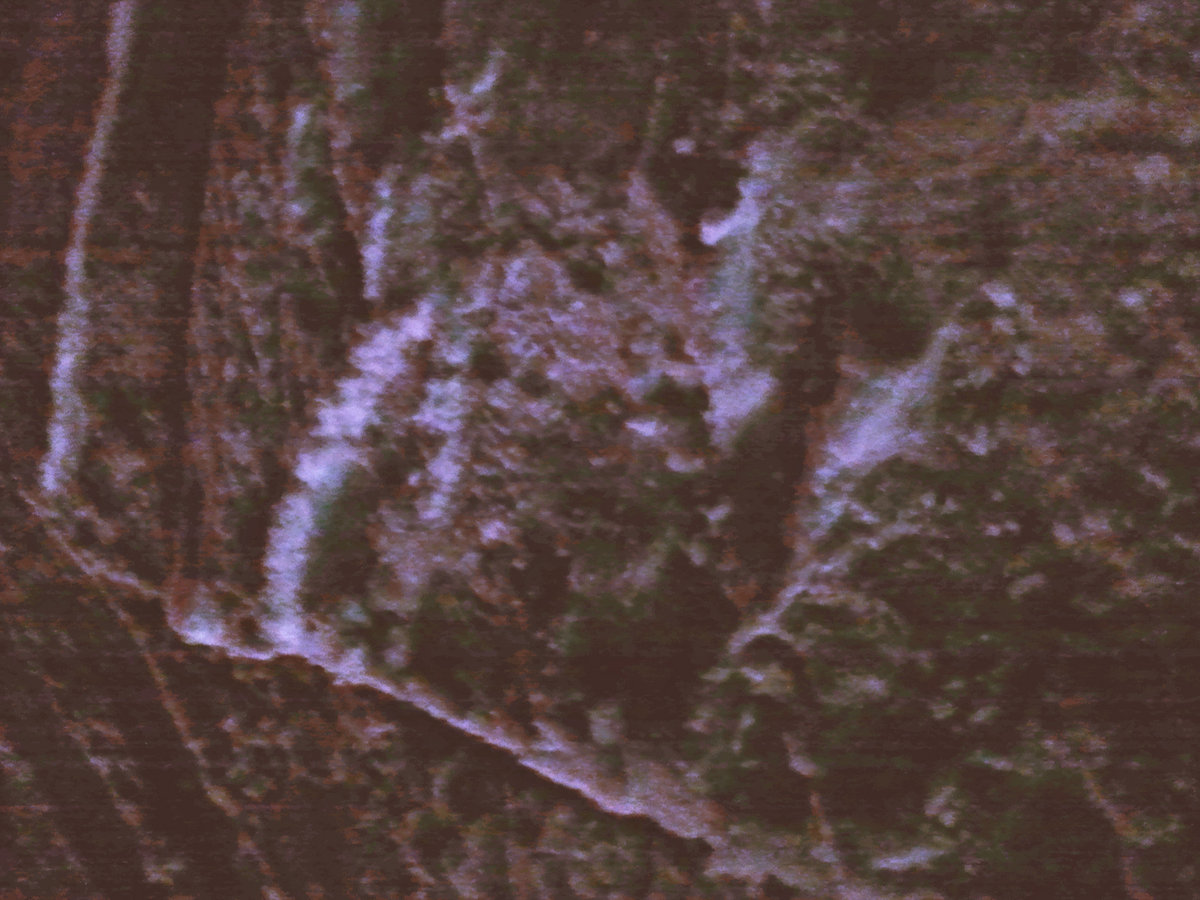 Dark and unsettling music drawing influence from metal, ambient, industrial, drone and noise. Inaccessible to most but if you like creepy atmospheric experimental music you'll love this.